Outdoor jacuzzi to your cabin
Jacuzzi rental
Outdoor jacuzzi ready for bathing in the yard of your cottage!
Now you can order a ready-to-bath outdoor jacuzzi and terrace cart from us for your cottage's yard (in the Hiekkasärkkä area). The TigerRiver Caspian outdoor jacuzzi gives your vacation a touch of luxury. Enjoy the relaxing effect of warm water and water massage during your sauna vacation. Get away from the stresses of the day, enjoy the warmth of the water!
The rental day of the outdoor hot tub always ends at 24:00 on the day it starts.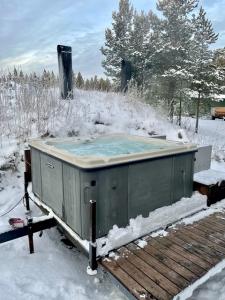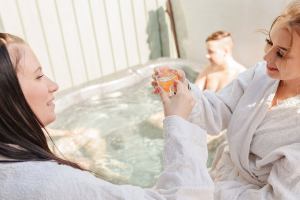 Prices
On weekdays 200€/24h
Weekends 250€/24h (Fri-Sun)
Extra 24h + 100€